Year at a Glance in Things 3
I watched a video on the official Bullet Journal YouTube channel on creating a Year at a Glance spread. I wanted to be better organized with my projects this year, so I was excited to give it a try.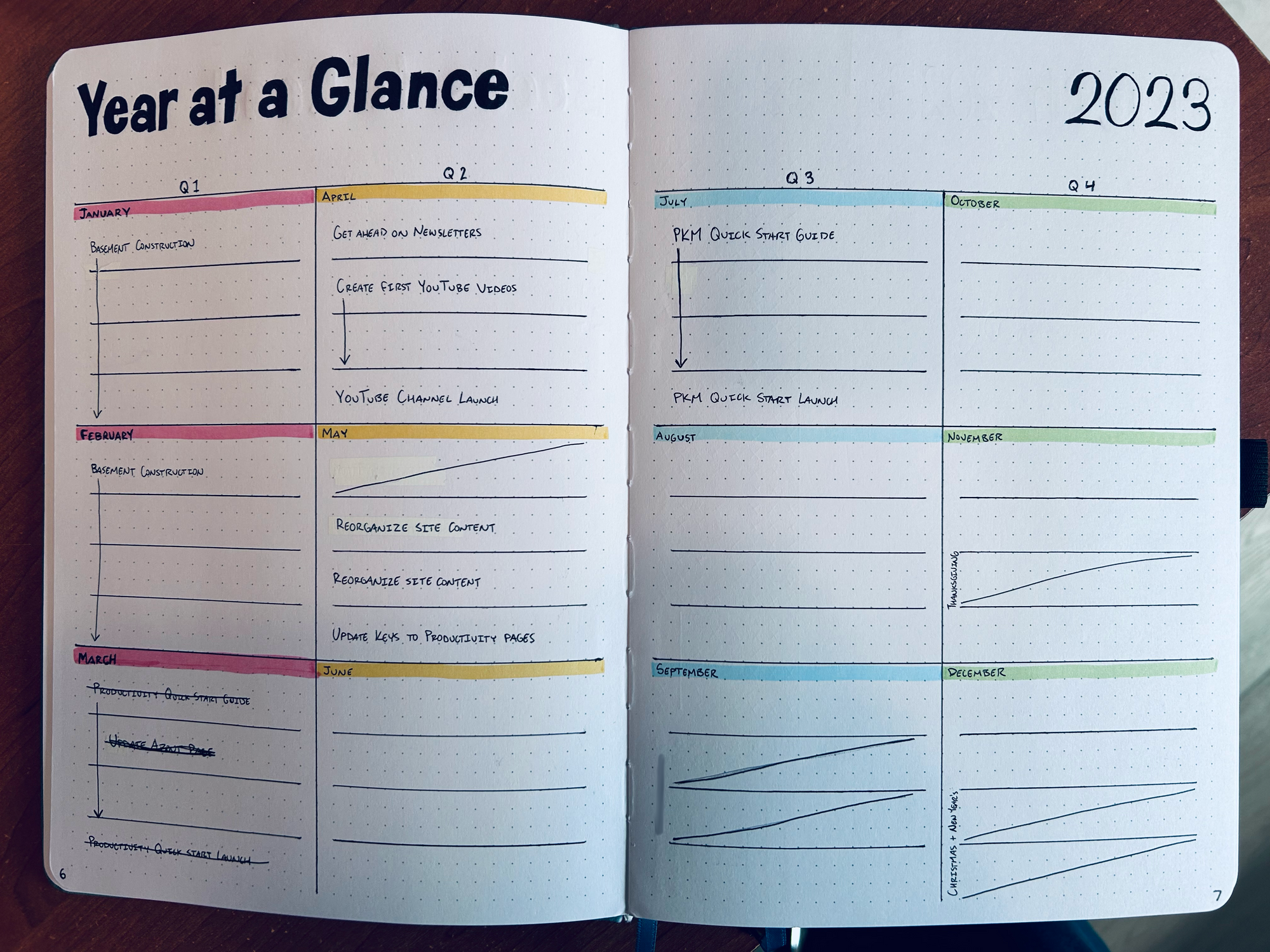 I was happy with how the spread looked, but it wasn't practical. It took no time at all for my plans to change and my Year at a Glance spread (written in pen) to become out of date.
The Bullet Journal is better for recording what has already happened or unlikely to change. I needed more flexibility, so I turned to a digital solution for my Year at a Glance instead.
I built it inside my task manager, Things 3. I created a Project titled Year at a Glance 2023, and created headings for each of the months.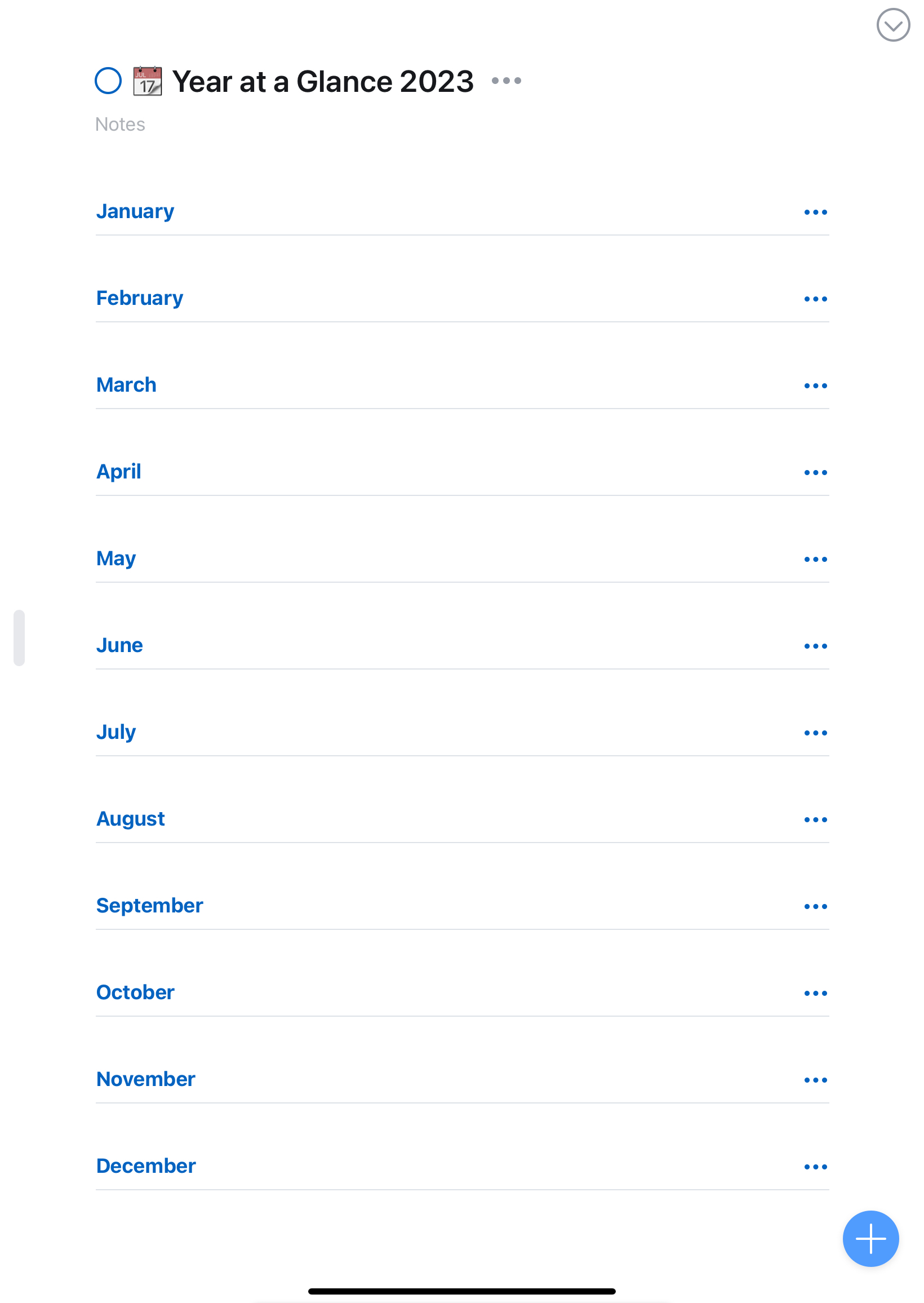 I then created tasks to represent what I wanted to work on for each of the 4 weeks in a month. I didn't label them "Week 1", "Week 2", etc. because I wanted the freedom to move them around. The tasks' positions under the headers indicate what week of the month I'm working on them.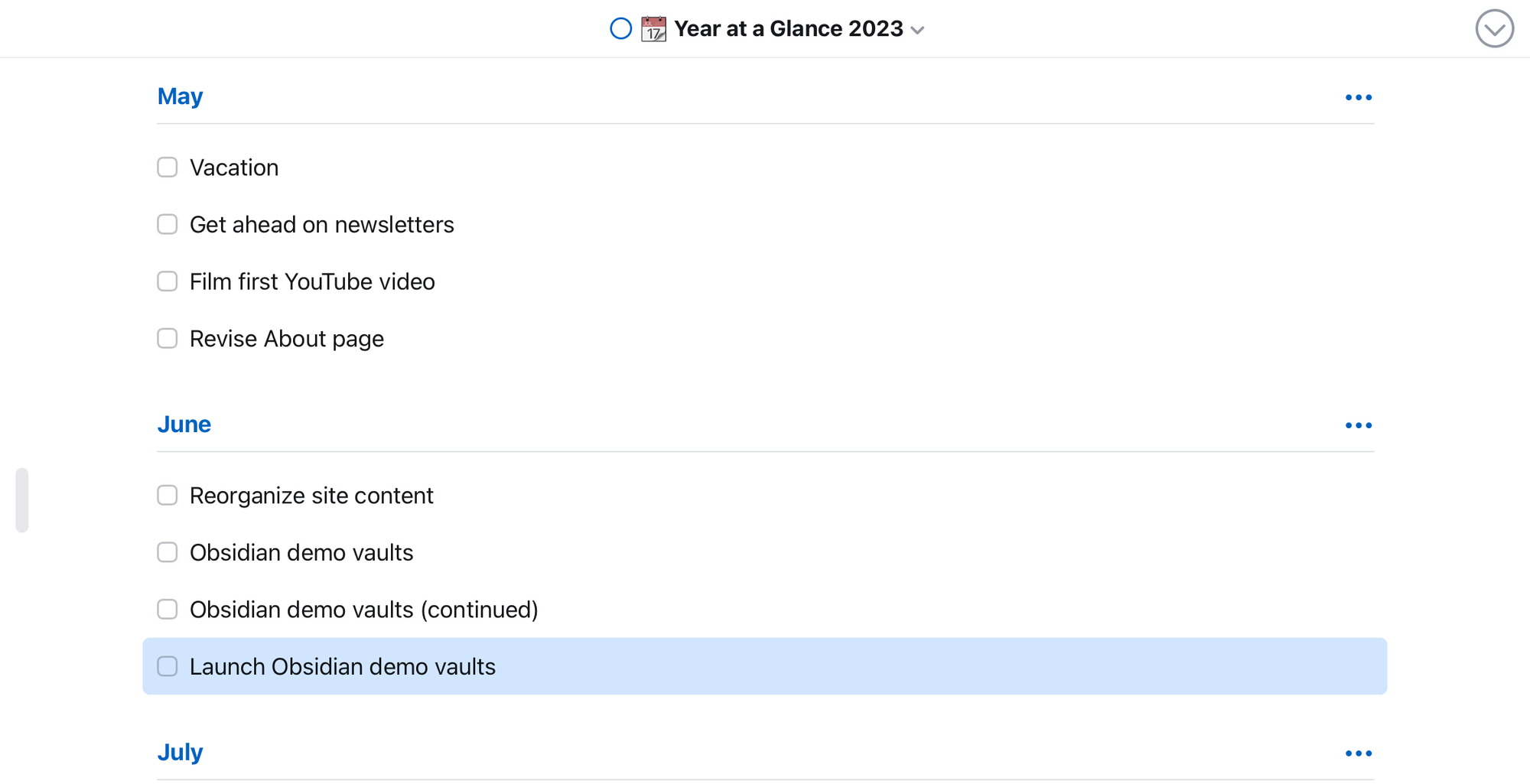 This simple setup copies the spread I made in my Bullet Journal, yet it allows me the freedom to adapt as the year goes on.
Do you make high level plans for the year? If so, how do you manage those plans? Please share in the comments below.