Experimenting With My Book Reading and Note Taking Process
It should come as no surprise that I love reading productivity books, yet I've struggled to develop an efficient tracking and note taking system for them.
My tracking and note taking is spread across my Bullet Journal, Obsidian, and GoodNotes, with no particular rhyme or reason. It's been difficult to find notes I want to reference because I haven't been consistent with where I put them.
I decided to bring some order to the chaos and define a solid book tracking and note taking process.
I started building out my process by brainstorming in an Obsidian Canvas doc. I listed each of the steps I'd like to take in the process and made a simple flowchart to visualize it.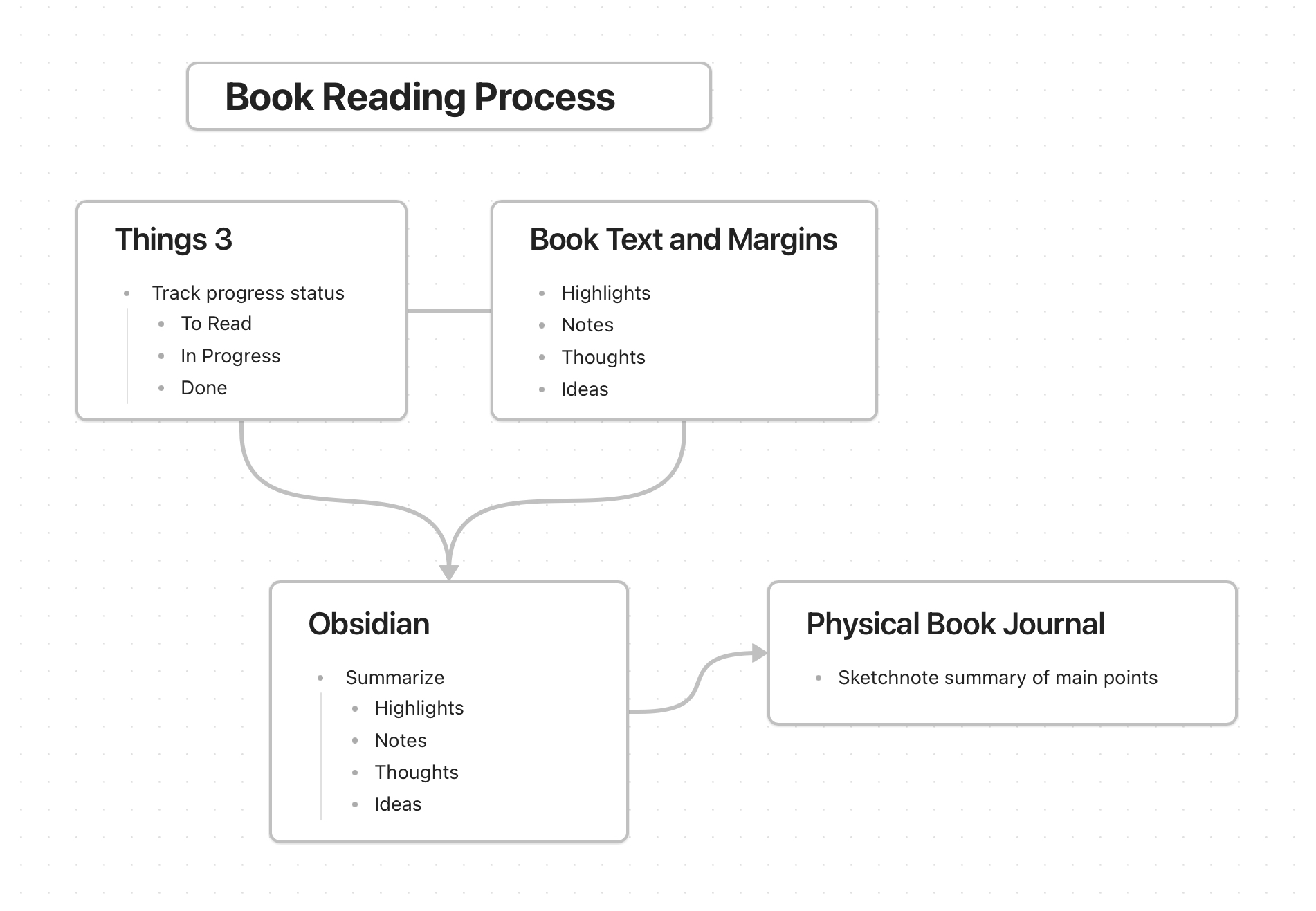 I then created the book tracking list in Things, which is a new tool to my book reading process. I've been moving more and more tracking type processes to Things, so it felt natural to do so with my book reading.
I made a couple of headings for "To Read" and "In Progress" and sorted my current book list under them. I don't have a heading for "Done" as checking off the book task will handle this for me.
I love how simple the book tracking turned out inside of Things, and I'm excited to see how well it works for me.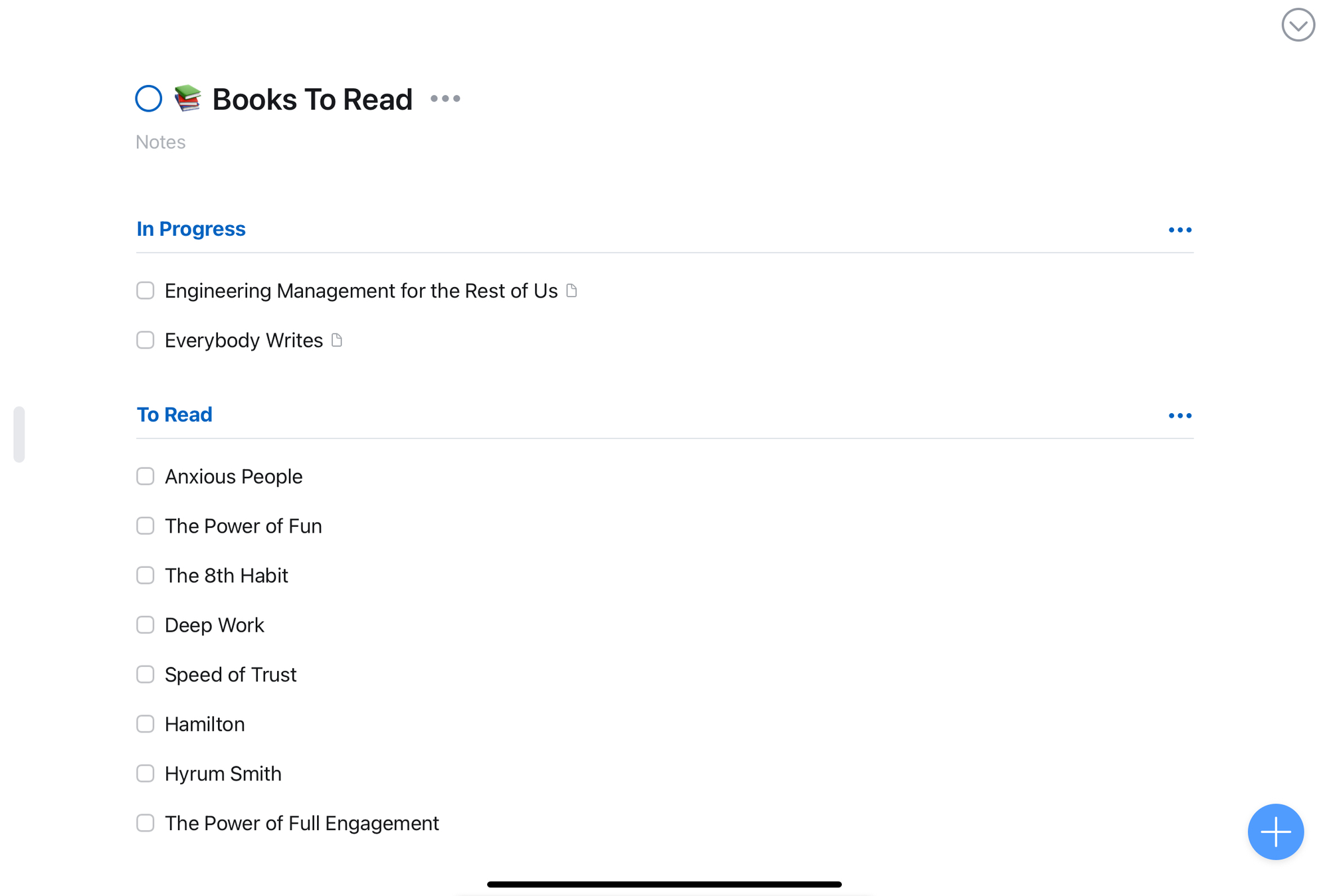 The next steps in the process are things I'm already doing. I only needed to organize them into the more formalized process I'm going for.
While I'm reading a book, I highlight passages and quotes that resonate with me. I also write thoughts and ideas that come to mind in the margins.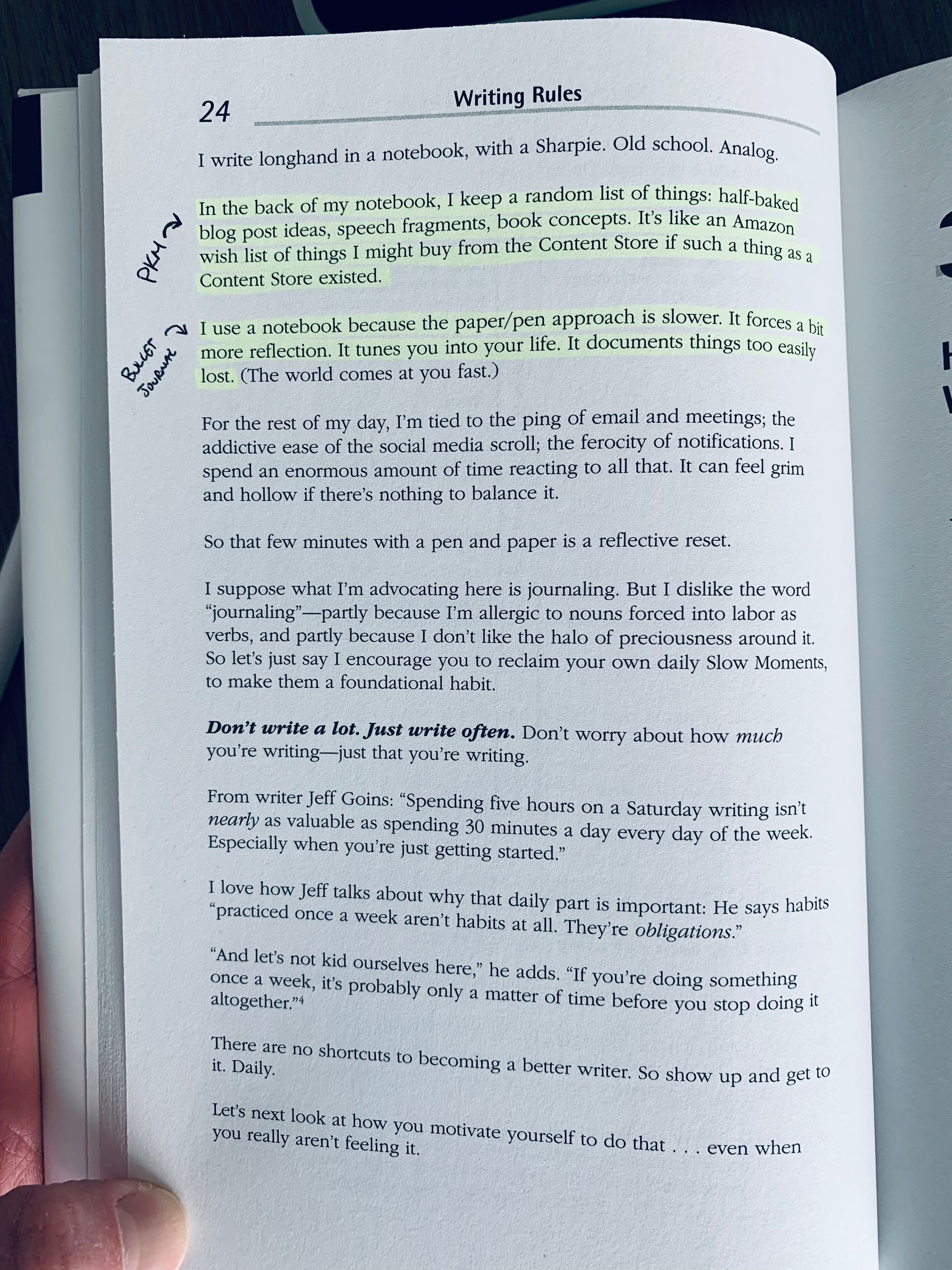 I'll summarize my highlights and margin notes in Obsidian once I'm finished with a book. This allows me to connect what I've learned with other notes I've already taken.
The last step is to create Sketchnoted summaries inside my physical book journal. This step cements the information I'd like to remember in my mind. It also provides a place where I can review notes at a glance. This last step may seem a bit unnecessary, but writing and drawing by hand helps me to remember things far better than simply typing them out.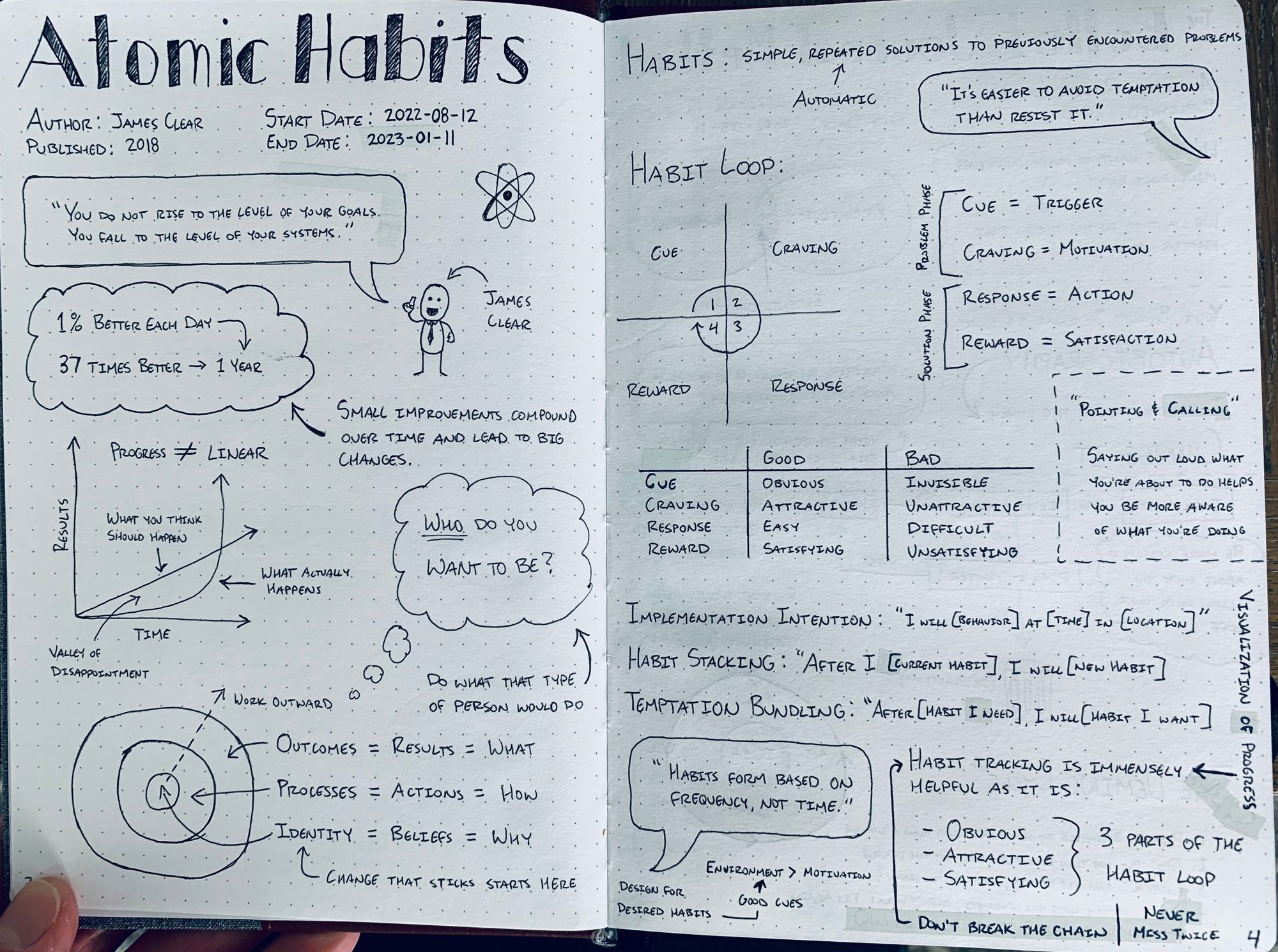 I've managed to eliminate two tools I was using (Bullet Journal and GoodNotes) and added only one (Things). I'm hopeful this refined process will help me get more out of the books I'm reading.
Do you have a book tracking and note taking process? Tell me about in the comments below.