What is Sketchnoting?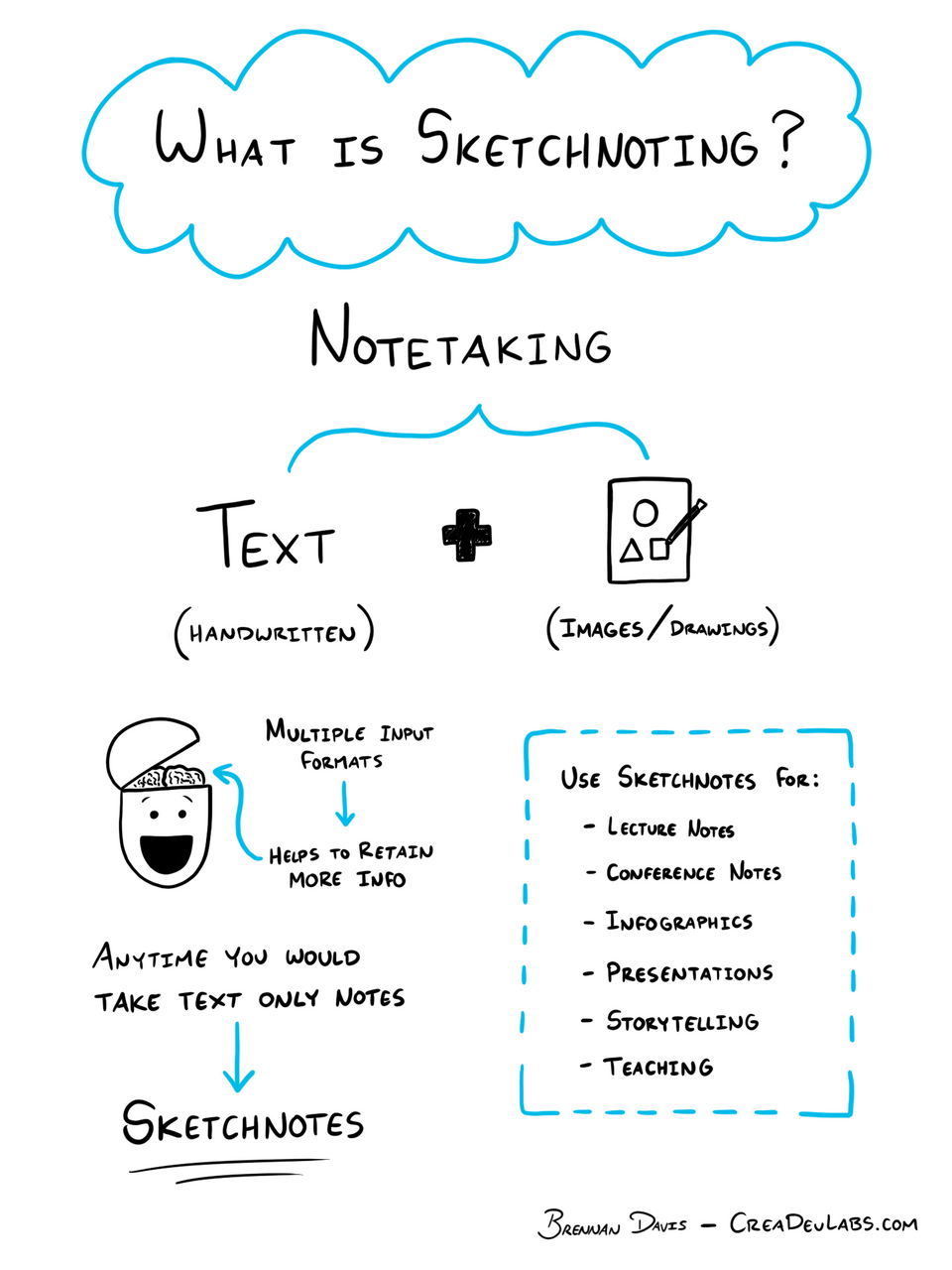 Sketchnoting is the practice of using handwritten text and simple imagery for note taking.
The combination of both text and images helps to solidify concepts in your mind by providing the same information in multiple formats.
The physical act of writing and drawing helps you remember what you may have been reading or listening to at the time.
Whenever I look at one of my Sketchnotes, I'm reminded of what was going on around me when I took the Sketchnote, even if it wasn't related to what I was sketching.
Sketchnoting is useful in a number of ways, including (but not limited to):
Lecture notes
Conference notes
Infographics
Presentations
Storytelling
Teaching
Basically anytime you would normally use plain text notes
I've found Sketchnoting helpful in all the above ways, and have used it in many of my articles here on CreaDev Labs. It helps me organize my thoughts and present information in a simple, yet memorable way.
If you're interested in trying out Sketchnoting there are a lot of great resources to help you learn. Here are a few I've found helpful as I've learned and practiced the skill of Sketchnoting.
Resources
---
Questions? Let me know in the comments below, or send me an email at brennan@creadevlabs.com