[BPN #40] Productivity is like pizza and Year at a Glance
Welcome to the Boldly Productive Newsletter!
Life has a way of throwing everything at you all at once.
It happened to me last week.
Didn't leave much time for content creation, so this issue is a little lighter than normal.
I didn't want to leave you with nothing, however, so here's a single idea Sketchnote I made awhile back on productivity being like pizza: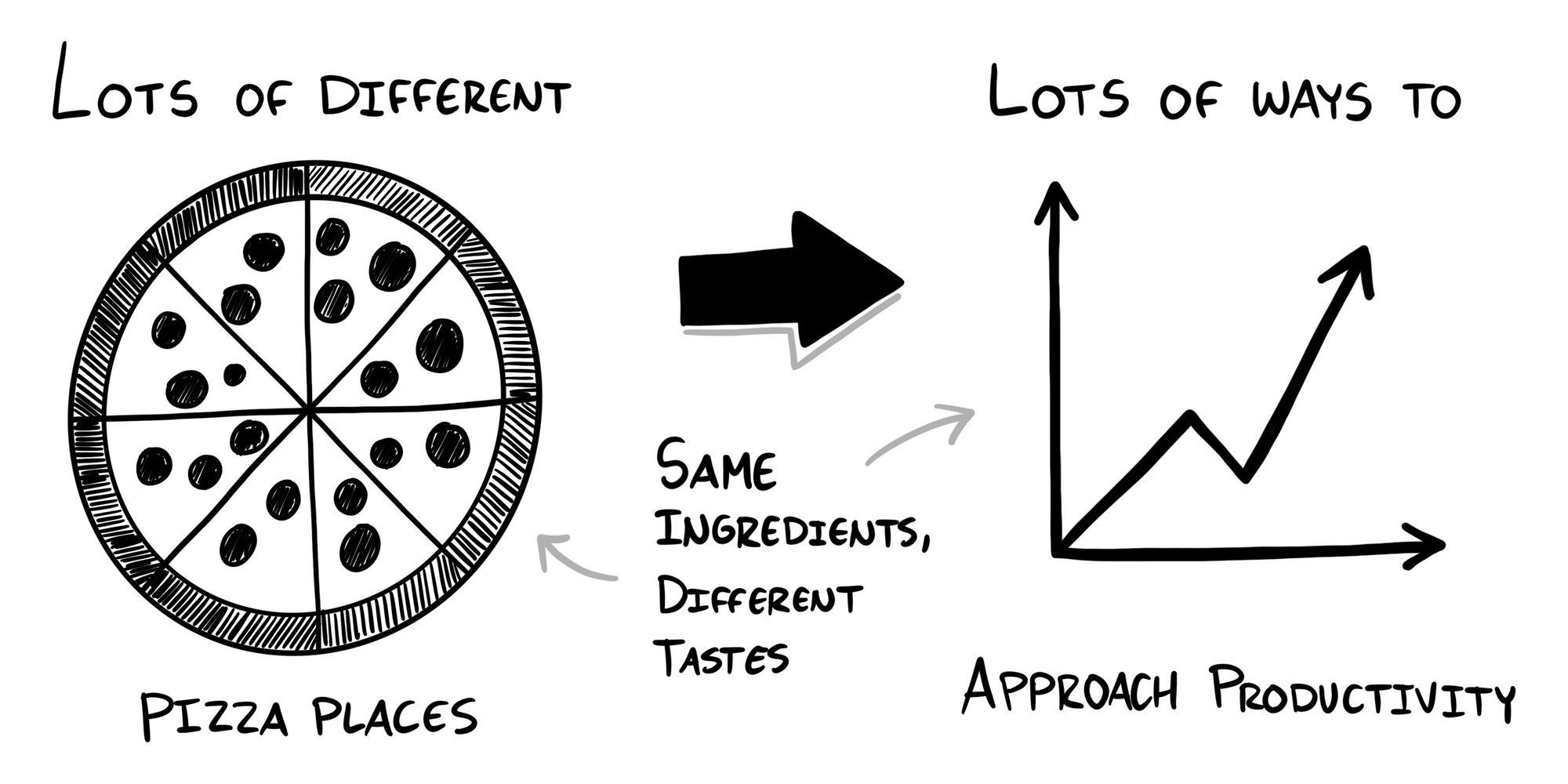 There are so many ways to make a pizza, with more being invented all the time. Productivity is the same in that people are discovering new ways to be more effective and sharing those ways with others.
You don't have to like the same pizza as someone else. You don't have to build your productivity system like anyone else.
Be boldly productive by doing it your way.
As always, your feedback is appreciated. Please give a thumbs up below if you'd like to see more content like this!
---
Year at a Glance in Things 3
I watched a video on the official Bullet Journal YouTube channel on creating a Year at a Glance spread. I wanted to be better organized with my projects this year, so I was excited to give it a try.
---
Read / Watch List:
Notes and ideas from others to explore
Article: How to Use Sketchnotes on Your Blog
My usage of Sketchnotes ebbs and flows. I want to to be more consistent with Sketchnoting as I feel it's a valuable way of sharing ideas and information. This article gives some useful examples of how to weave them into blog posts, something I hope to get better at doing.
---
Enjoyed this newsletter? Please forward to a friend, or send them this share friendly link:
https://creadevlabs.com/the-boldly-productive-newsletter-2023-04-25
Was this newsletter forwarded to you? Get your own copy each week by subscribing here!