[BPN #44] What is PKM?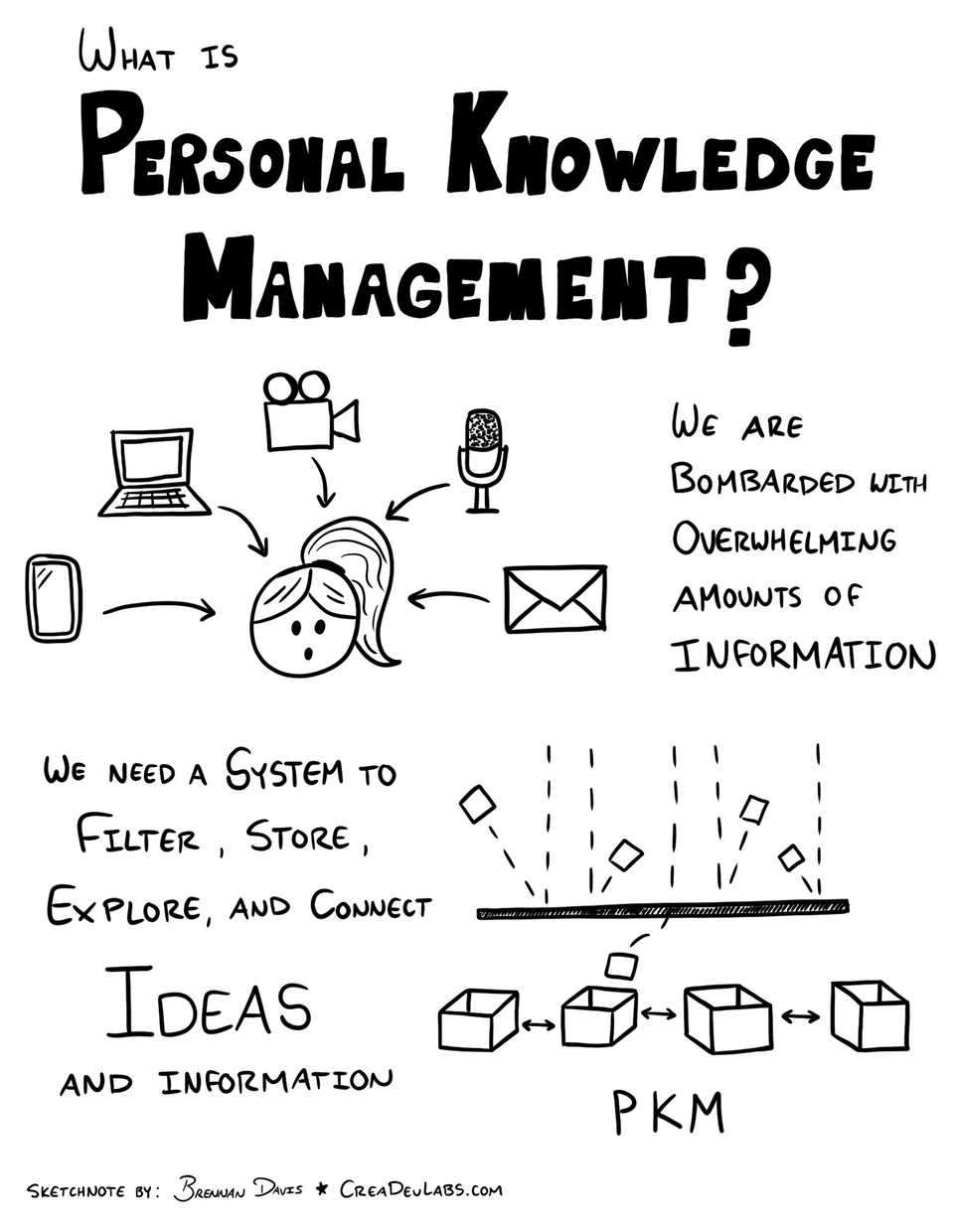 Welcome to the Boldly Productive Newsletter!
I talked last week about building a Zettelkasten inside the app GoodNotes, which is one way to organize a personal knowledge management system.
But what even is personal knowledge management?
Take a look at the article below from the CreaDev Labs archives to find out!
And please let me know your feedback by leaving a comment or clicking the thumbs up button at the bottom of this email.
---
What is Personal Knowledge Management?
I have a deep love of learning.
And there's never been a time in history where so much information has been available to us.
It's truly overwhelming how much stuff we can access from a tiny device that fits inside our pocket.
With this amount of information hitting us at all times in all directions, it's impossible to make sense of any of it if we don't have some way of capturing and organizing the things that are most important to us.
This has given rise to what has become known as personal knowledge management (PKM). A PKM system is a place to filter, store, explore, and connect ideas and information. Put simply, it's where we take and store our notes. It's a sandbox of things that interest us, a place to play with ideas, and make sense of the world around us.
---
Read / Watch List:
Notes and ideas from others to explore
Article: The Commonplace Book as a Thinker's Journal
A commonplace book is a personal knowledge management system inside a journal. If you like working analog, a commonplace book might be for you.
Article: Books are for thinking, not reading
Make reading a nonfiction book a conversation with the author.
---
Enjoyed this newsletter? Please forward to a friend, or send them this share friendly link:
https://creadevlabs.com/the-boldly-productive-newsletter-2023-05-23
Was this newsletter forwarded to you? Get your own copy each week by subscribing here!