Weekly Lab Report: July 18, 2022
Things have been pretty busy over here at CreaDev Labs as my momentum for content creation continues to build. Here's a few of the highlights from this past week:
The content migration from my old site, productivitydudes.com, is well under way. I put up a few of the fun extras I had on that site, which you can find in the Extras section below.
I tested out the scheduling feature in Ghost for a few of my posts this week, and everything went smoothly. I'd like to use the scheduling feature to get ahead on my content creation so I'm not so stressed every day trying to get something written.
I've been brainstorming ways to manage CreaDev Labs content in Obsidian. I'll be sharing more details once I've built out and finalized the workflow. In the meantime, here's the result of my brainstorming session: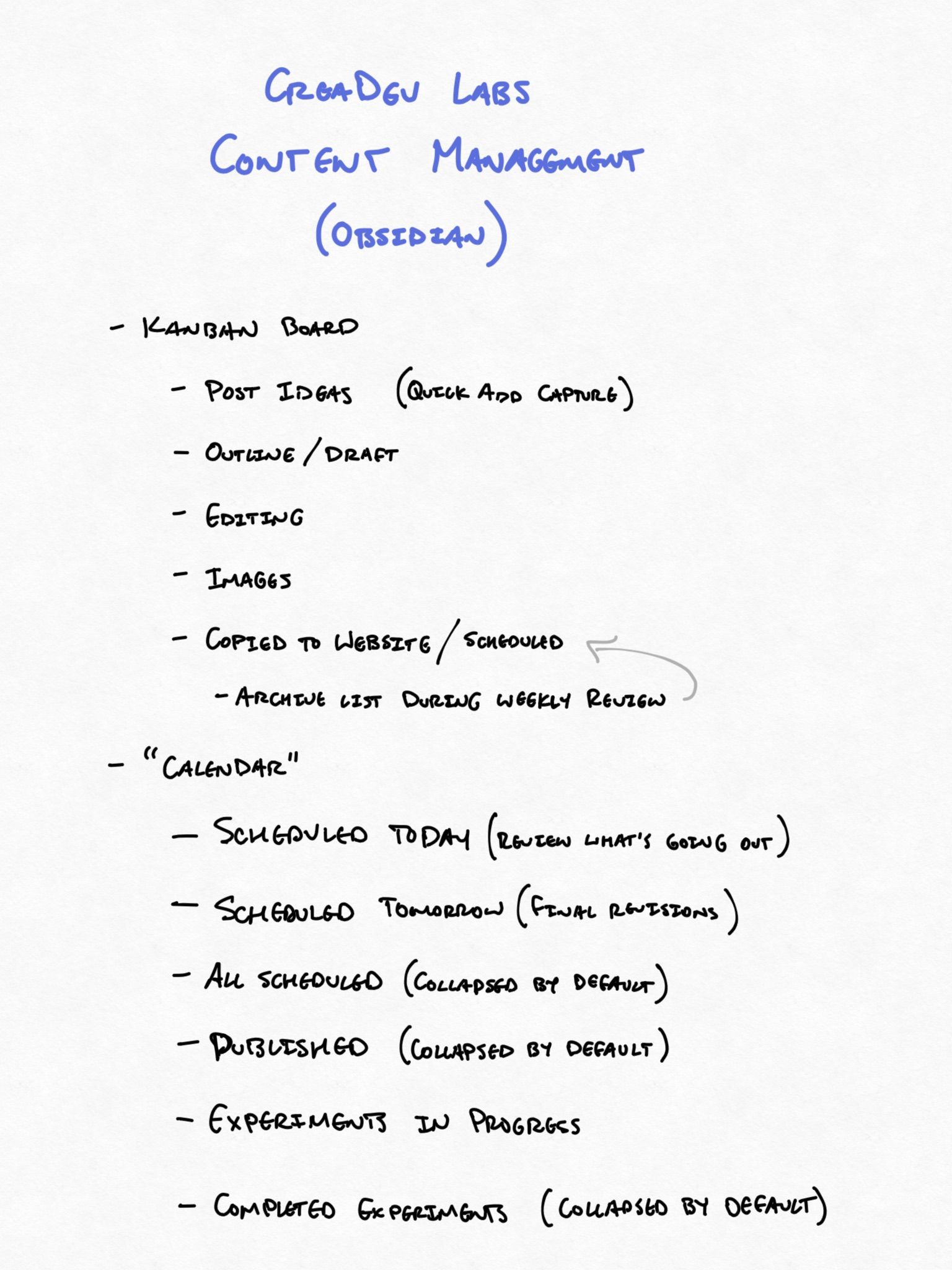 I concluded my experiment on using a scratchpad note in Obsidian for short, quick note taking. Check out the results in the Experiments section below.
As promised last week, I've written out the About CreaDev Labs page. Check it out to learn more about me and what inspired me to create CreaDev Labs.
---
What's new this week:
Articles
This Website Got Off to a Rocky Start
Experiments
Completed: Scratchpad Note in Obsidian
Extras
Comic: Correcting Movie Lines
Comic: Perfectionism
Comic: Productivity for Germaphobes
---
👨🏻‍🔬
If you enjoyed this Lab Report,
please share with a friend
and let them know they can subscribe for themselves
here