The Productivity Sketchbook #12: How do you know what to draw when Sketchnoting?
The most difficult skill to master when learning how to take visual notes is not knowing how to draw, but knowing what to draw.
It's not something I've seen a lot of emphasis put on in the numerous Sketchnoting resources I've studied.
As a result, I struggled with knowing what to draw for quite awhile. It was frustrating to the point where I almost gave up on Sketchnotes entirely.
I managed to stick with it, and have since developed my own simple process for knowing what to draw when Sketchnoting.
You can get a glimpse of my process in action in my latest YouTube video!
I'm also developing a free resource for you to learn and adopt this process. Here's a sneak peek of what I've got planned!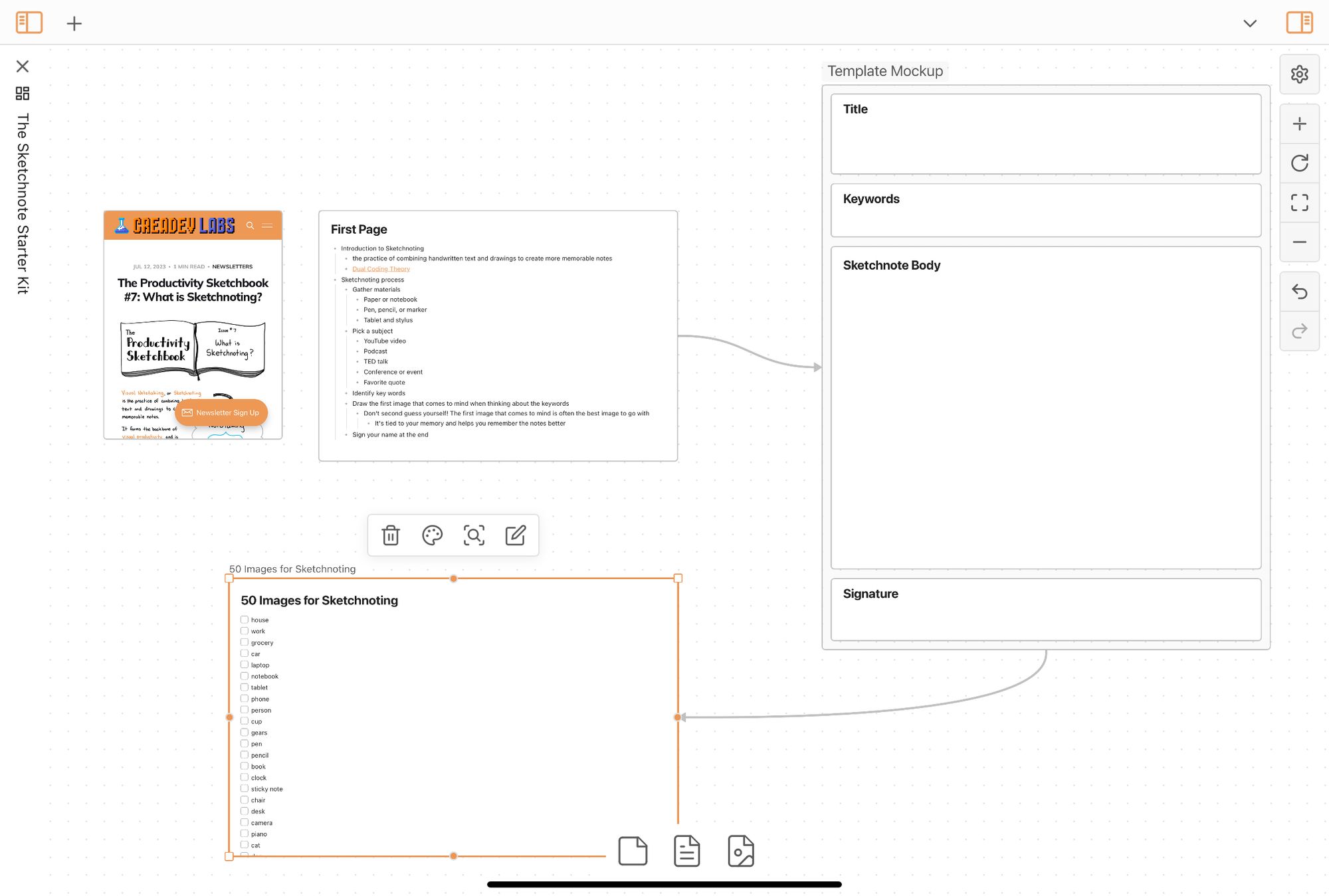 ---
Featured Sketchnote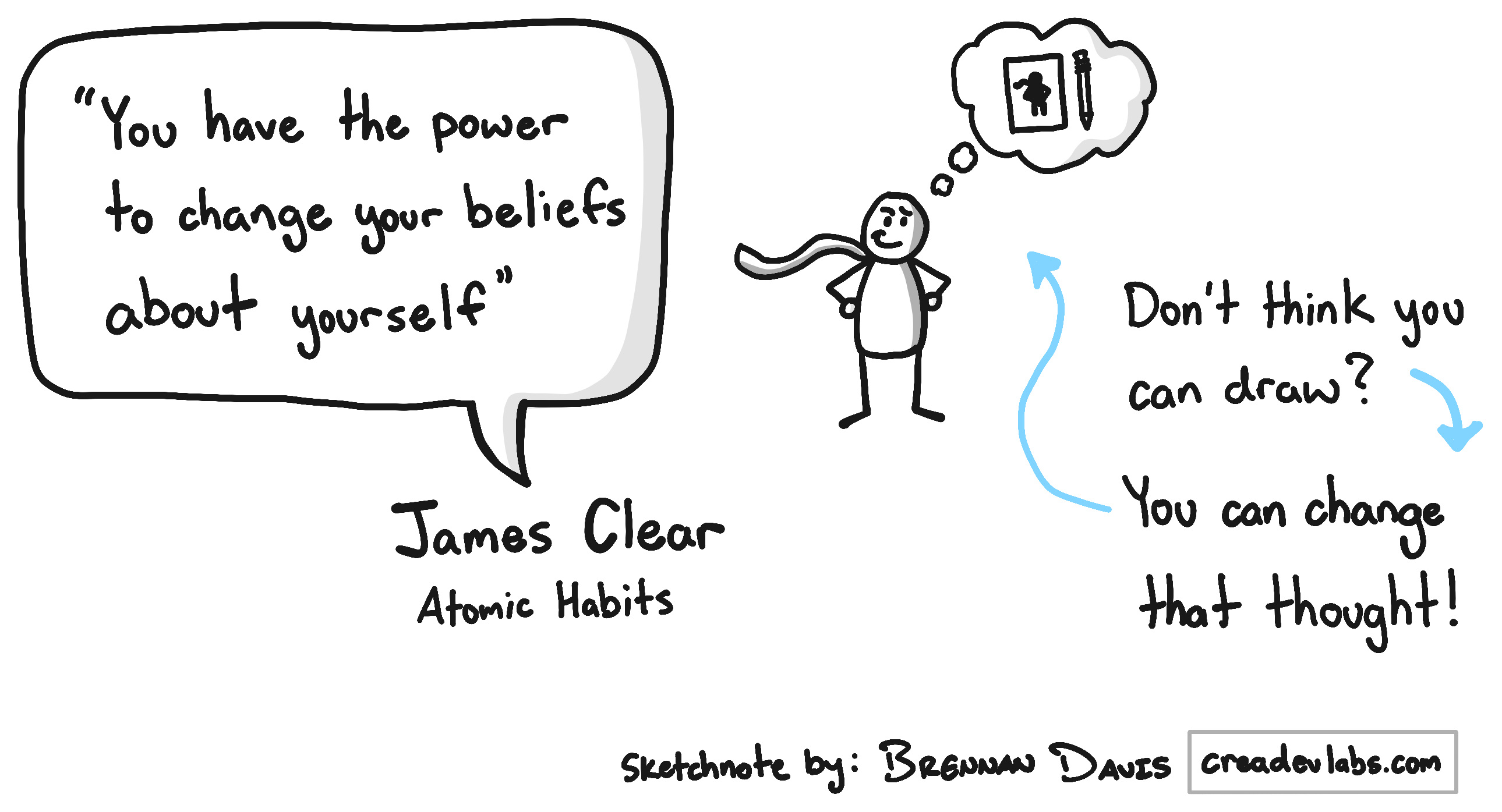 I've been using the app GoodNotes for many years, but some recent business decisions they've made regarding subscription models and increased one off pricing have made me hesitant to continue using it.
I've been testing out another vector based app, Concepts, for the past week. It features an infinite canvas so I'm not constrained should my Sketchnotes grow large in size. It also has a lot of nice vector editing features for fine tuning my drawings.
The above Sketchnote was the first one I made in Concepts. I'm going to continue testing it out and see if it's something I'd like to stick with long term.
If you're interested in trying out Concepts, they have a useful guide for setting up your workspace specifically for Sketchnoting.
---
How to Draw
In honor of back to school, here's how to draw a box of crayons: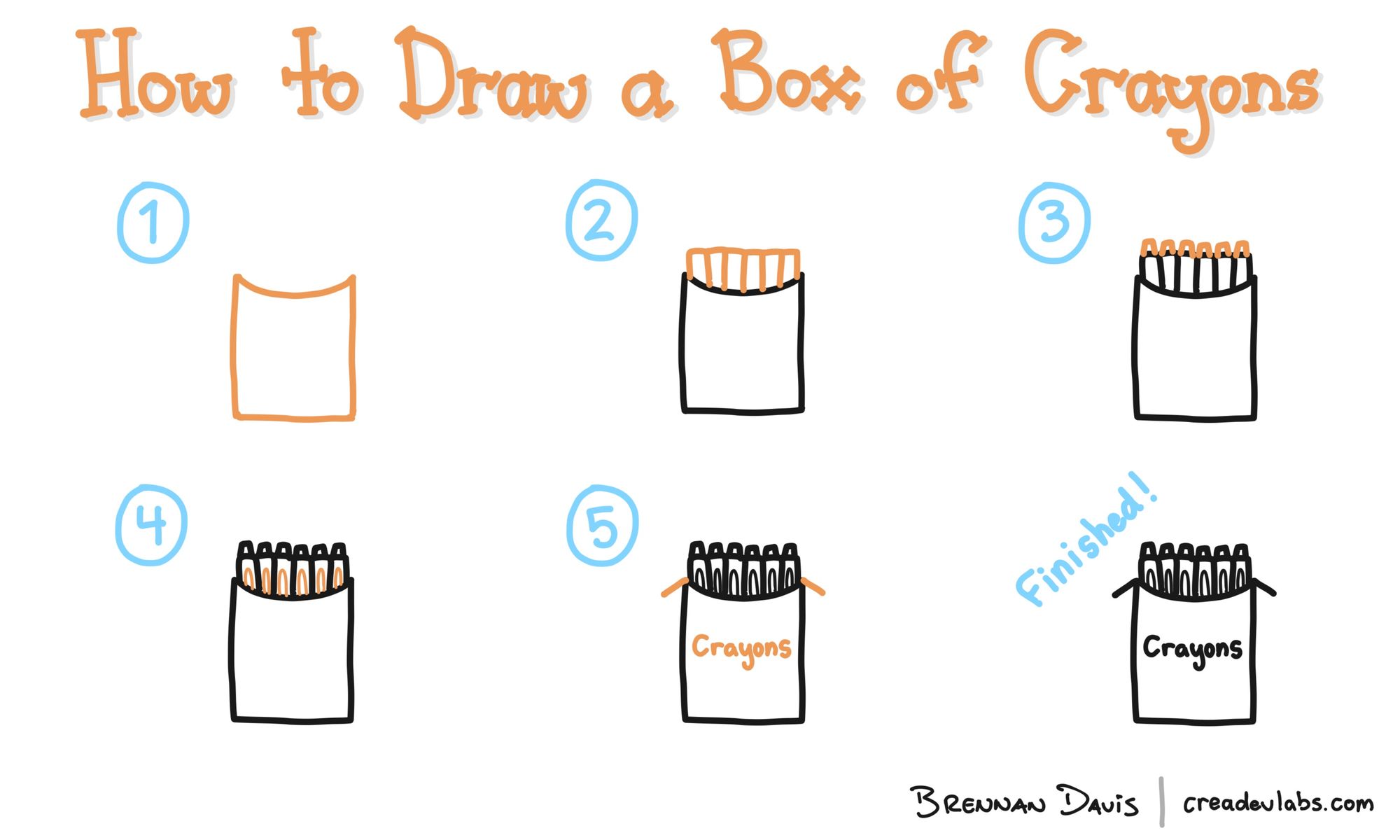 ---
What to Draw
Last week I promised to share the images that come to mind when I think of the word power. Here's a few ideas I came up with: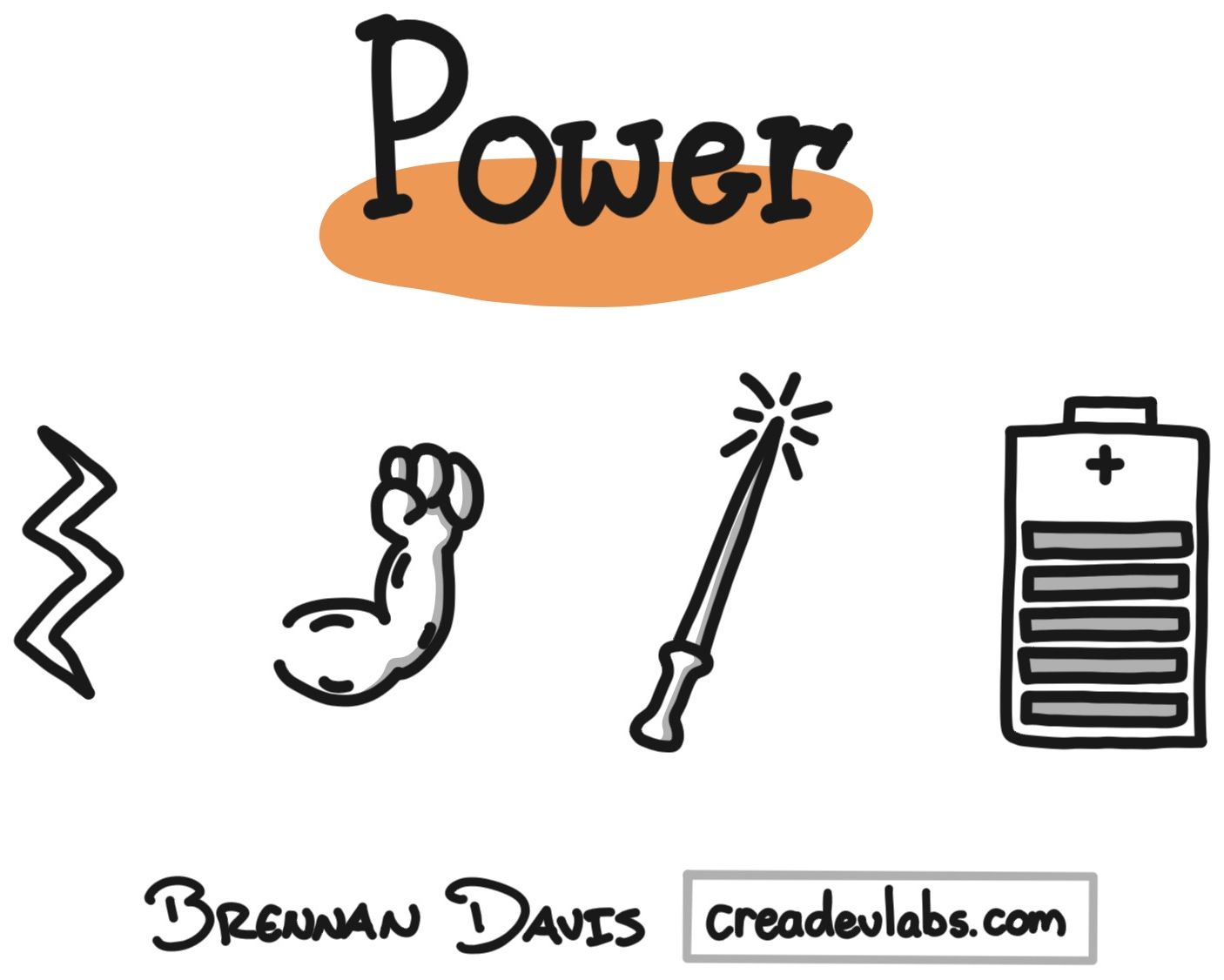 What images did you come up with? Please share in the comments!
This week's word is also inspired by back to school time:
Learning
Sketch out what pops into your mind and share it in the comments below. As always, I'll be sharing my answers in the next issue!
---