The Productivity Sketchbook #11: Don't Think Outside the Box Until You've Used What's Inside It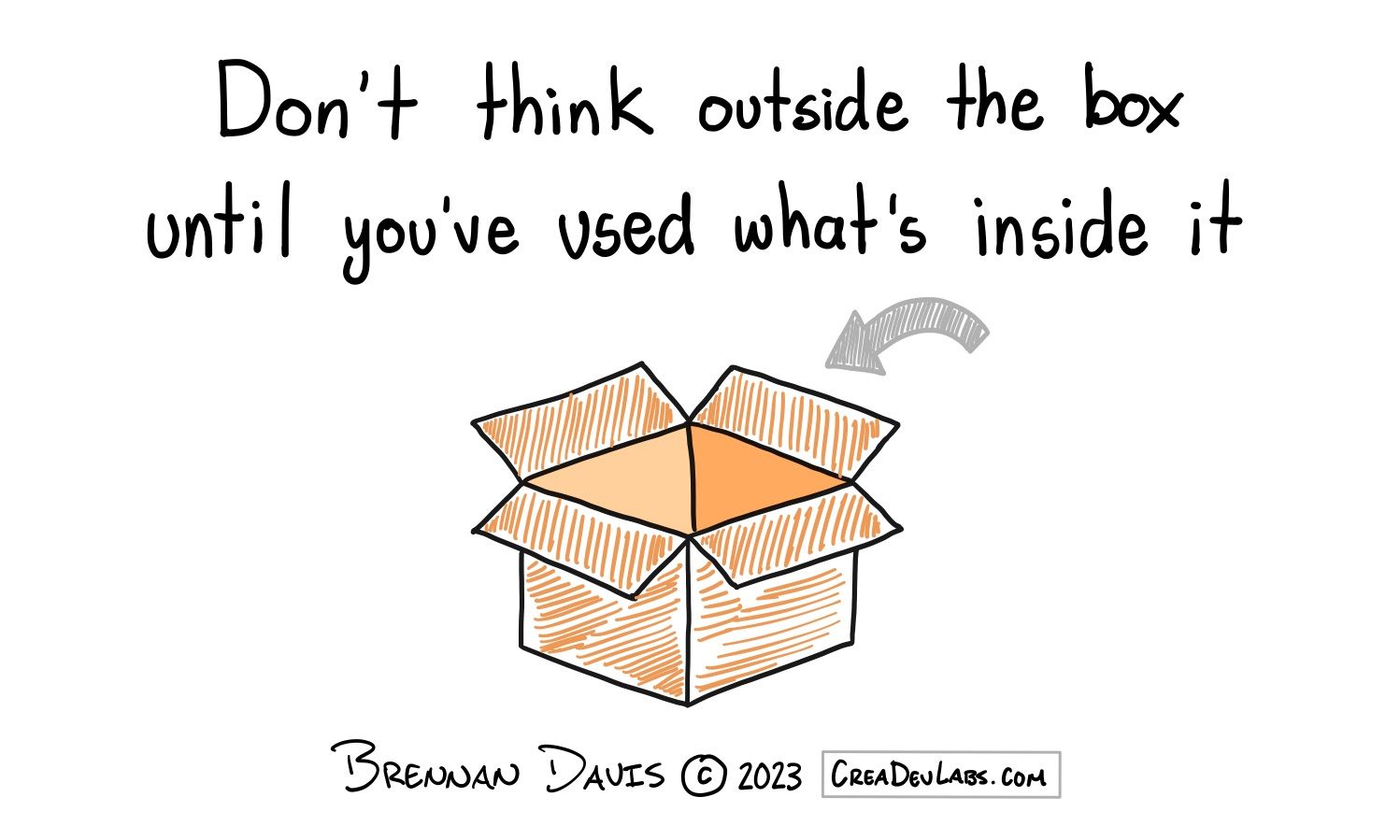 It's so tempting to jump straight to the creative and complex solution.
I did that with this newsletter. I wanted each issue to be one big Sketchnote, something I hadn't seen anyone else do.
In a few short weeks I was burnt out.
I began to dread making the newsletter because I knew it would require a brand new Sketchnote, and I felt like my brain was tapped.
Then a couple weeks ago I threw together some content I'd already made in order to keep to my posting schedule.
And something unexpected, yet amazing happened.
The open rate for my newsletter increased!
I then realized I'd been approaching my newsletter all wrong.
I spend a lot of my time making Sketchnotes on things that interest me. I have lots of content ready to go, yet I felt I needed to come up with brand new content each week for the newsletter.
I was thinking outside the box when I hadn't even used what's inside it.
So here's a sample of what I've been working on this past week in regards to visual productivity. I hope it serves as inspiration to you. And please let me know any feedback or questions you have!
Thank you so much for reading!
---
I love the book Atomic Habits by James Clear.
I've decided to finish the Sketchnotes I'd started making on the book last year.
Here's a Sketchnote summary of Chapter 2: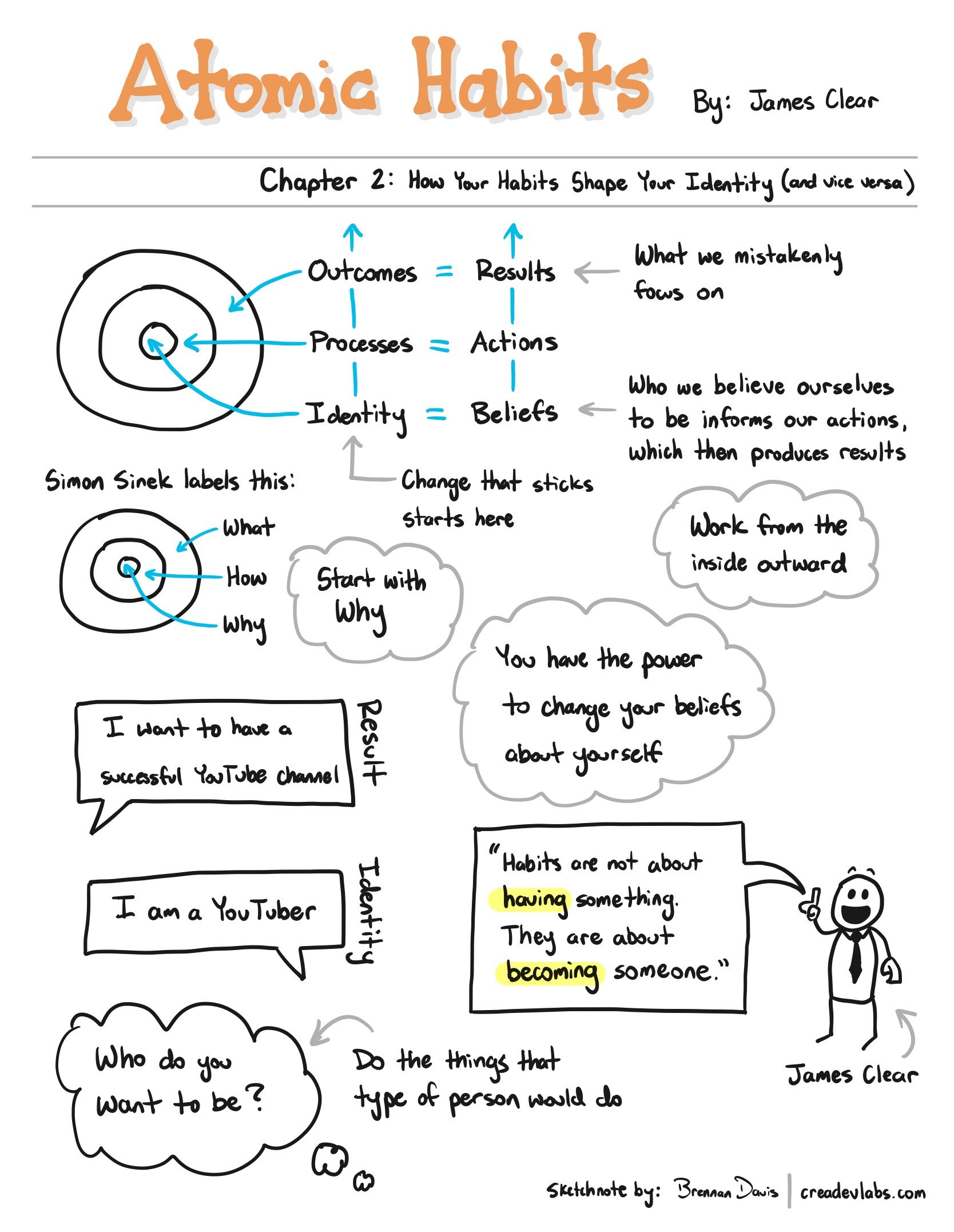 ---
I've been building a dashboard in my favorite text-based note taking app, Obsidian. It helps me see at a glance what projects I have in flight, and things I want to keep in mind as I work on those projects.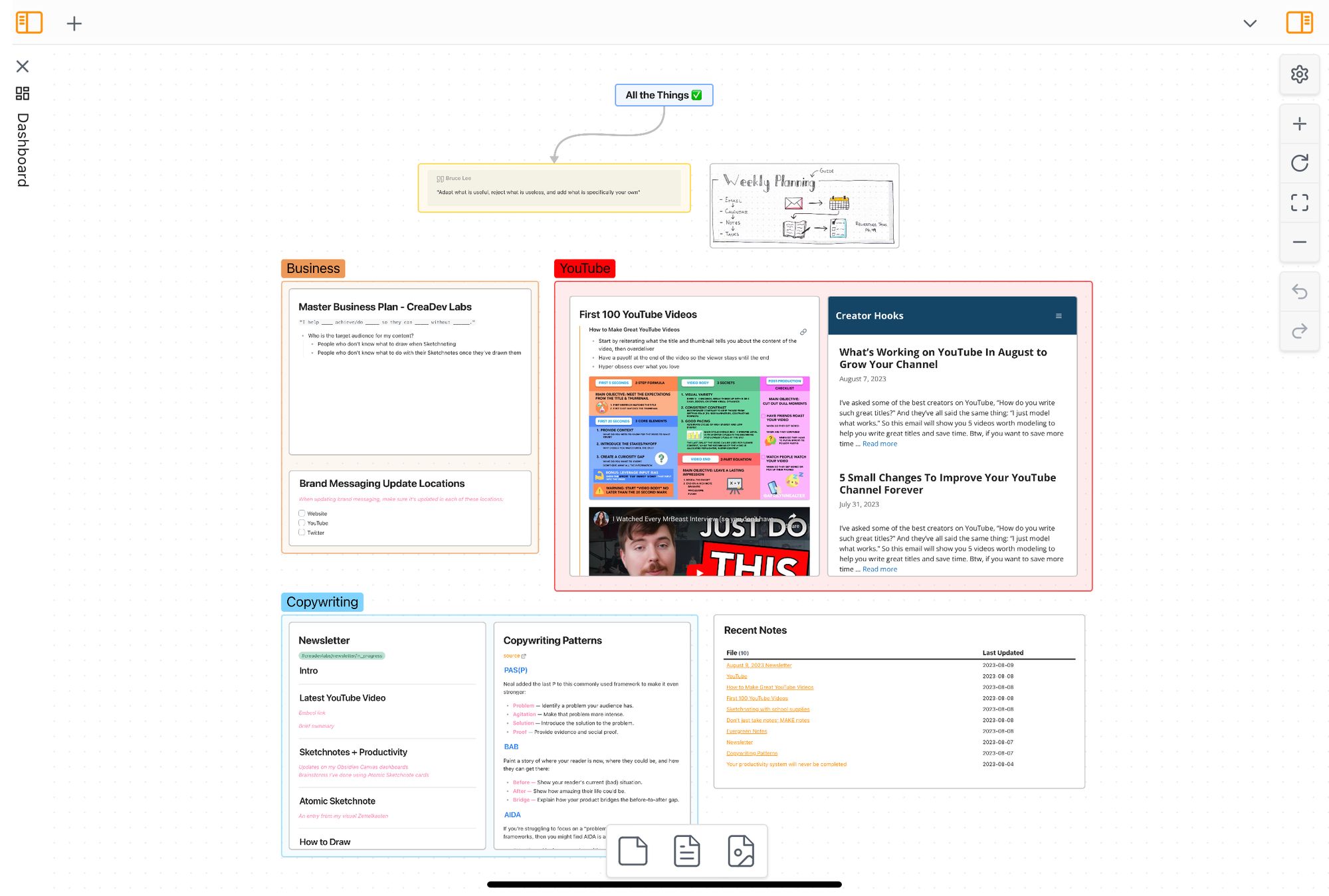 I've got a video series on Obsidian in the works I'll be posting on YouTube. Stay tuned!
---
How to Draw
A lightbulb is a commonly used icon to indicate ideas and sparks of inspiration.
Here's how to draw one!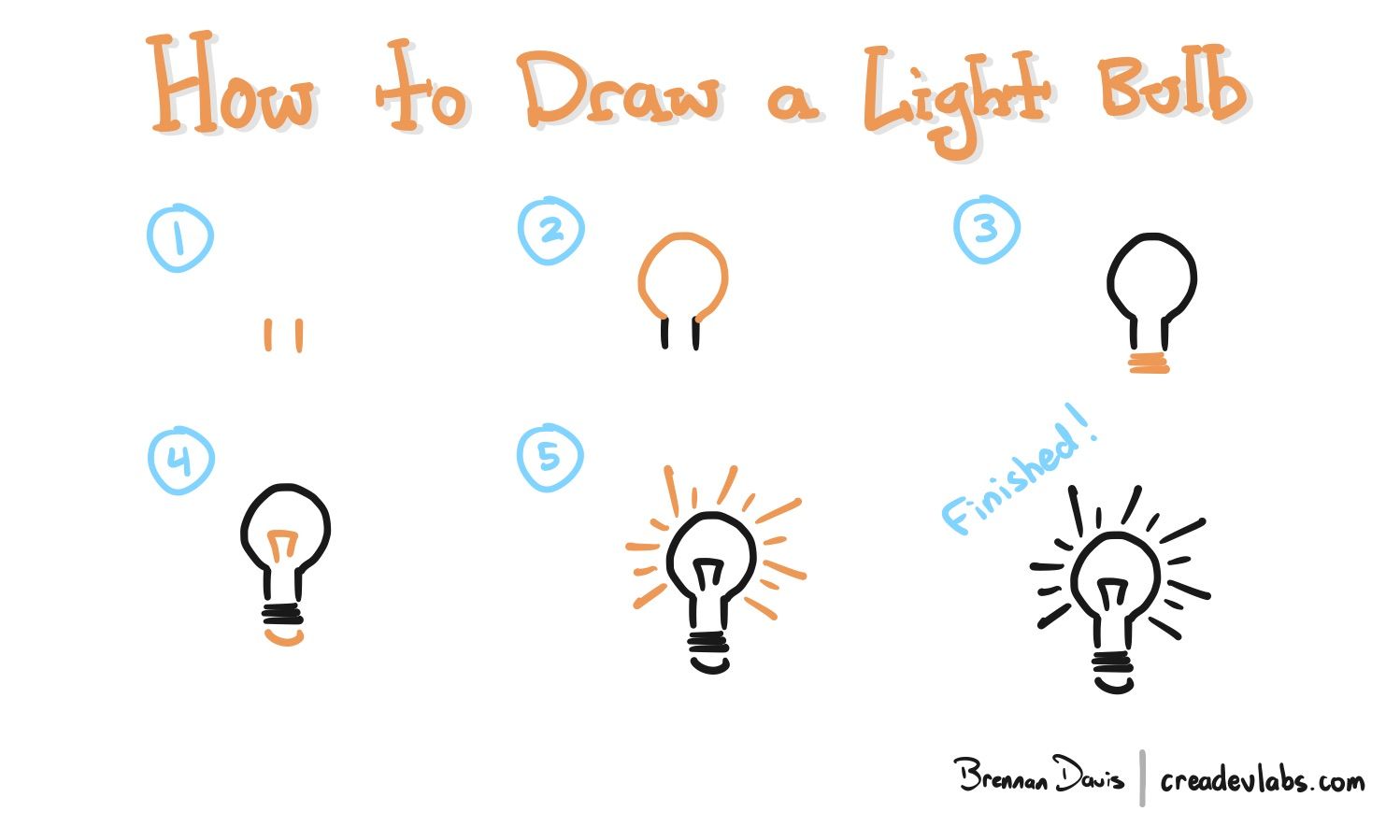 ---
What to Draw
I not only want to help you learn how to draw, but also how to know what to draw when taking visual notes.
What images come to mind when you think of the word:
POWER
Sketch some ideas out and share them in the comments below. I'll be sharing my answers next week!
---