Trust: Believe in the Productivity System YOU Create
In the previous article in this series I talked about the need to Simplify your productivity system from time to time.
The same goes for creating content.
This article is going to be a little different than those that came before. I've included a supporting Sketchnote in each of these articles, but this time I'm going to let the Sketchnote speak for itself. It's a good enough summary of what I'd like to say on the final principle in FIRST, Trust.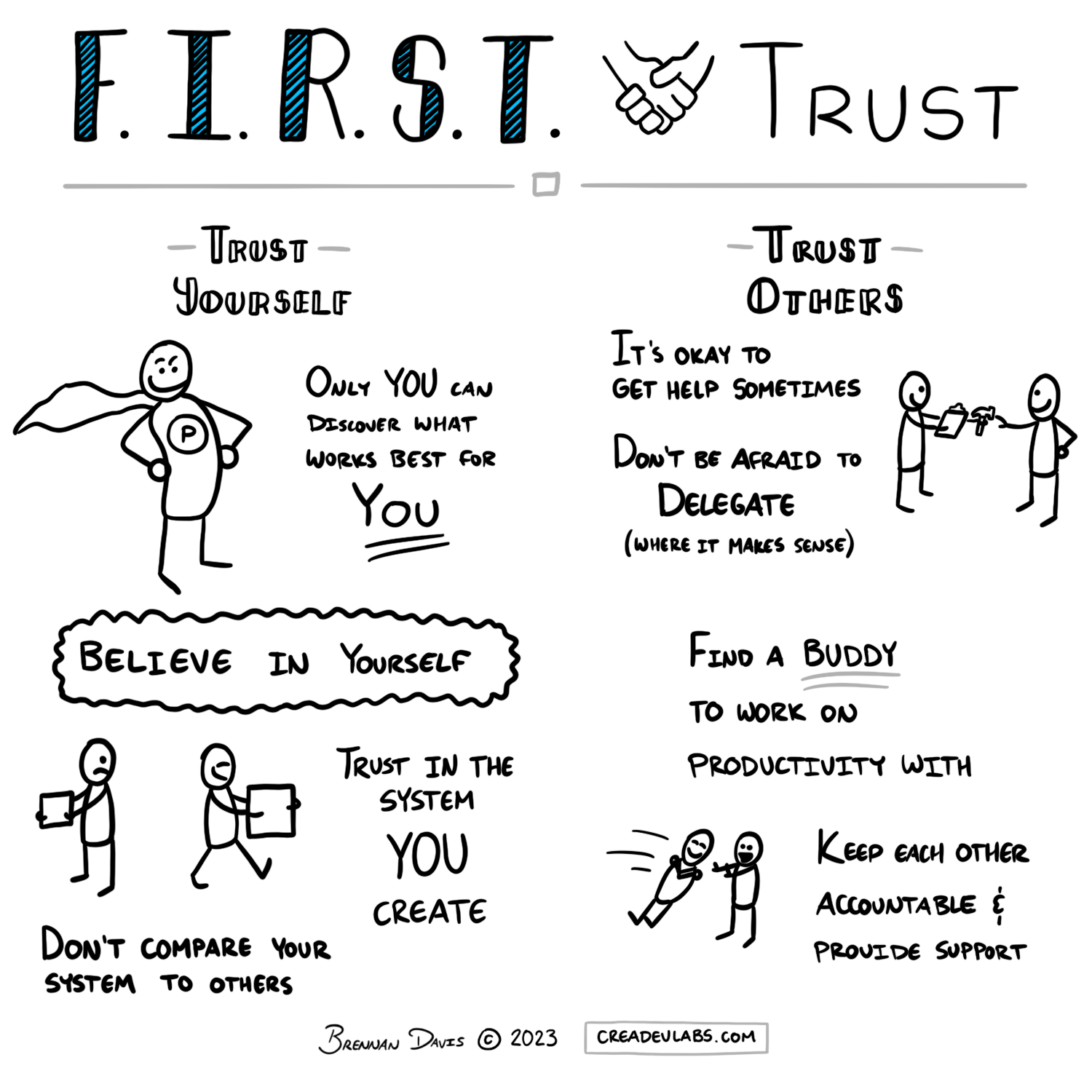 Trust Yourself

Only YOU can discover what works best for YOU
Trust in the system YOU create
Don't compare your system to others

Trust Others

It's okay to get help sometimes
Don't be afraid to delegate (where it makes sense)
Find a buddy to work on productivity with

Keep each other accountable & provide support
Let me know in the comments if you liked this format, or if you have any questions about any of the principles in FIRST.
Thank you for reading!