Weekly Lab Report: July 11, 2022
Welcome to the first ever CreaDev Labs Weekly Lab Report! Each week I'll be sending out a recap of new content on the site, as well as my thoughts, tips, and tricks on the subjects of productivity, personal knowledge management, creativity, and software development. If you like what you see, please share with your friends!
I'm currently in the process of moving from my old location, productivitydudes.com, so please pardon the dust as I get all the content moved over.
One page in particular I'm in the process of updating is my About page. It's there where I'll be giving a bit more information on what CreaDev Labs is all about, so check back for that soon.
Another piece of content I'm in the process of revising is my Productivity System Diagram. I'm a believer in the practice of sharing work in progress as it helps others to see what it takes to produce a polished piece of content. It also helps me to see how my work evolves and takes shape over time. In that spirit, here's the rough sketch of my Productivity System Diagram revisions: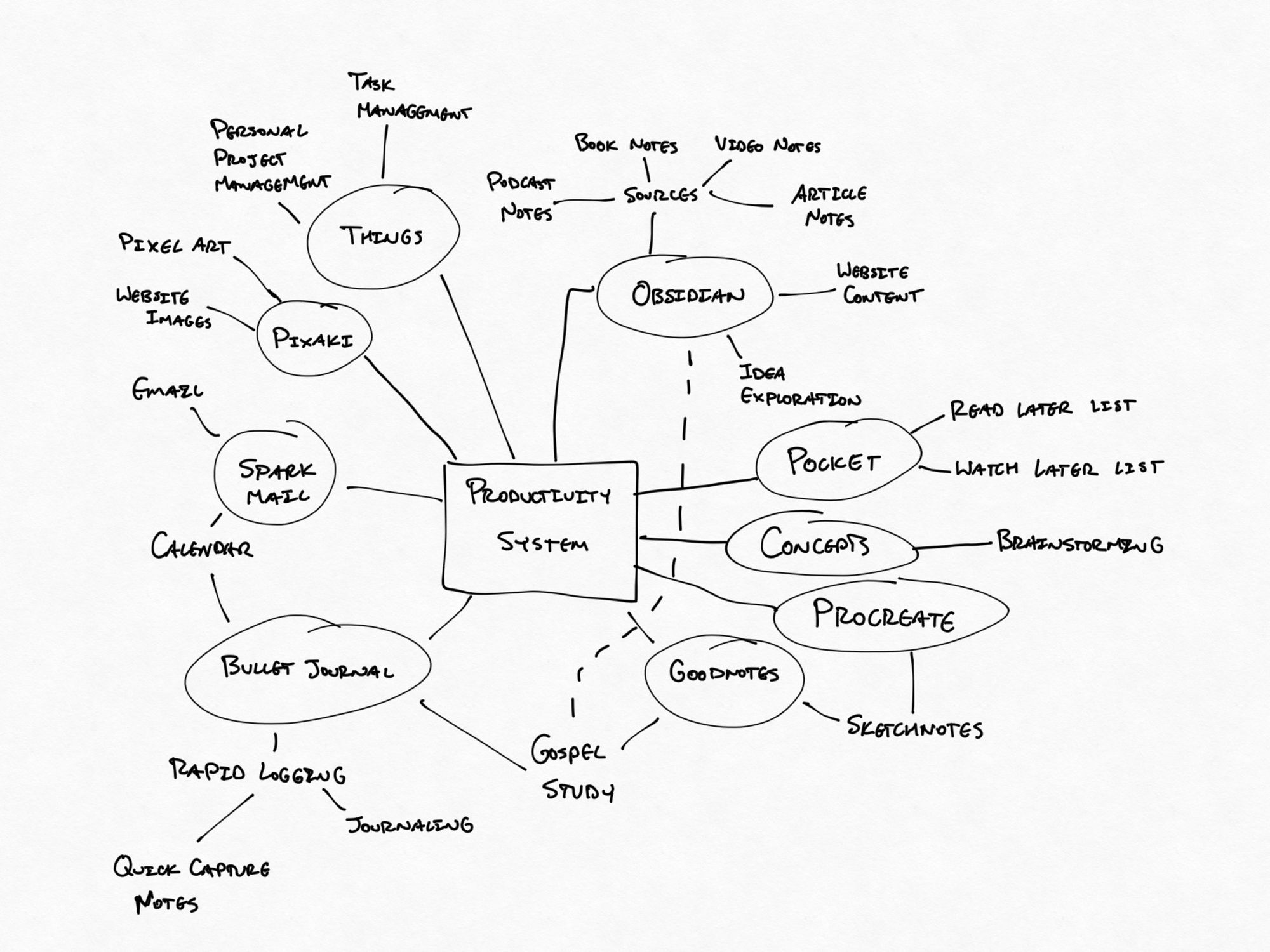 The next step is convert it to a Pixel Art diagram using my Pixel Art app of choice, Pixaki. You can check out the current diagram by clicking on the link in the Articles section below.
---
What's new this week:
Articles
My Weekly Review
My Productivity System Diagram
What I Like About Things 3
Experiments