Read Later Apps: What They Are, Plus Some Honest Reviews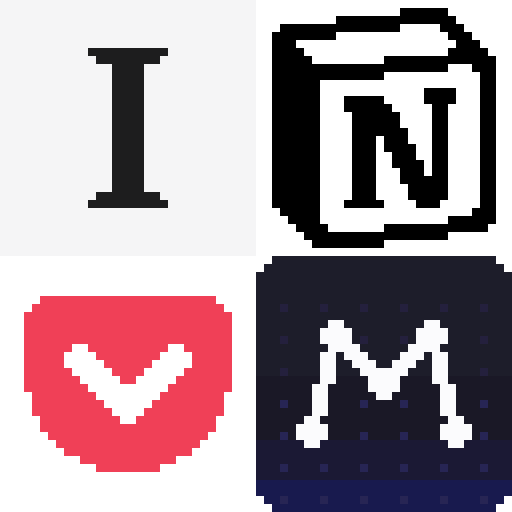 You're doing some research for a hefty work project.
You're looking up articles and videos on the topic. You find a few promising ones.
Something catches your eye near the bottom of your screen. It's a new video from one of your favorite YouTubers. You think to yourself, "I can take a break to watch a quick video."
You watch that 10 minute video. Time to get back to work!
But uh oh, another video catches your eye in the outro. You think to yourself again, "Another 10 minute video won't hurt".
This process repeats a few times.
You look up at the clock and 2 hours has passed! Panic floods over you! How did hours pass in mere seconds!?
If this story sounds familiar to you, then you may be in need of a Read Later app.
Read Later apps offer you a place to save articles or videos you want to...well...read or watch later. You can capture those intriguing distractions into your very own, self curated library. You can then enjoy them later on in an environment containing only the items you chose to put there.
These apps are great for saving research articles, or hundreds of cat videos. Whatever you don't have time to consume now, but don't want to lose, can be safely stored inside your Read Later app.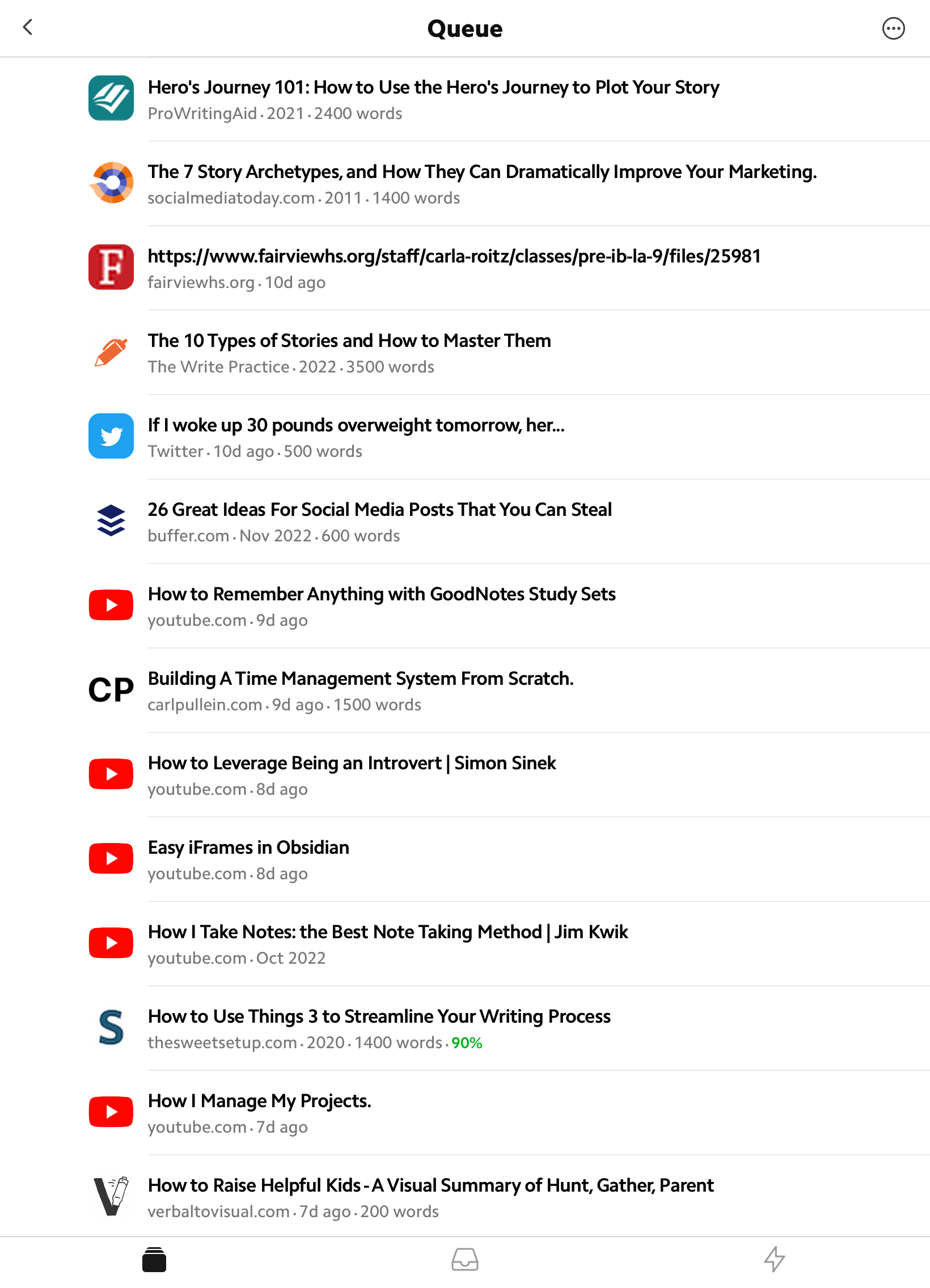 I've tried 3 different Read Later apps: Instapaper, Pocket, and Matter. I also adapted 2 note taking apps, Zoho Notebook and Notion to function as Read Later apps.
Here's my experience with each of these apps and solutions:
Note: Each of these apps offers premium features through paid subscriptions. I've only used the free versions, so all the features I mention below are available at no charge.
Features:
Save unlimited articles and videos
Organize saved items into folders
Save from the web and supported apps
Instapaper is minimal and the most pleasing when it comes to aesthetics. It's great if you're using it only for articles. When I tried saving videos to it, it would put the link as the title. I wasn't able to see what the video was without clicking on the link. Since I save a fair amount of videos, I wanted an app with a much better video experience.
Features:
2GB Cloud Storage
Organize saved items into notebooks
Save from the web and supported apps
Zoho Notebook is a note taking app, but my primary use of it was as a Read Later app. It did a good job of displaying videos and articles, but wasn't the ideal experience. Article text would be editable, so there was the risk of inadvertent deletion. It also struggled to save articles in their entirety at times. My search for a better solution continued as it felt bizarre to be using a full featured note app only as a Read Later app.
Features:
Unlimited content blocks
Prebuilt templates
Organize information in various formats (Table, List, Grid, Board)
Save from the web and supported apps
I used Notion as my main note taking app for about a year. I built a reading list template inside it for managing my articles and videos.
It only worked okay for articles. There'd often be huge amounts of the article missing in the same way as Zoho Notebook.
YouTube videos were not easy at all to save into Notion. Like Instapaper, it would save the link to the video as the title, so I would have no idea what the video was. This incarnation of my Read Later list didn't last long as I soon left Notion for Obsidian.
Features:
Save unlimited articles and videos
Organize saved items with tags
Article suggestions based on your interests
List and Tile views
Save from the web and supported apps
Pocket has been my longest lasting Read Later app. It handles articles and videos without difficulty, and I can see what I've saved in either a list or tile view.
The one thing I didn't like about it is I couldn't sort the list in any way. I could filter the list by type (articles or videos), but I couldn't do what I wanted to and sort it from oldest to newest. I had to scroll down to the bottom every time I wanted to see what was next in my list. It was a small thing, but the result was many items sitting forgotten in the murky depths.
Features:
Save unlimited articles and videos
Organize saved items with tags
Staff picked articles
Sort the queue by date added, publish date, author, length, or manually
Take notes on items inside the app
Save from the web and supported apps
Matter is a newer Read Later app than the others I've tried. It's equal to Pocket in its ability to save articles and videos without issue. Unlike Pocket, though, Matter allows me to watch videos in full screen on my iPad. It's the little things that elevate Matter above the rest.
Matter has the ability to sort the list (or queue as they call it) in several different ways. I'm able to have it display items from oldest to newest, or I can drag them into any order my little heart desires. Less items have become lost that way.
Matter is the most full featured of the apps and solutions I've tried. It's the one I recommend the most on this list.
---
If you find yourself caught up in the trap of endless scrolling, a Read Later app can help pull you back out. Save those compelling articles and videos for another time, and stay focused when it matters most.
Give one of these great apps a try, and let me know in the comments what you think. Or if you've already got a Read Later app you can't live without, tell me what you love most about it.