Productivity Quick Start Guide Coming Soon!
I didn't have as much time to devote to the newsletter this past week as I've been heads down working on my first free, downloadable resource:
The Productivity Journey Quick Start Guide!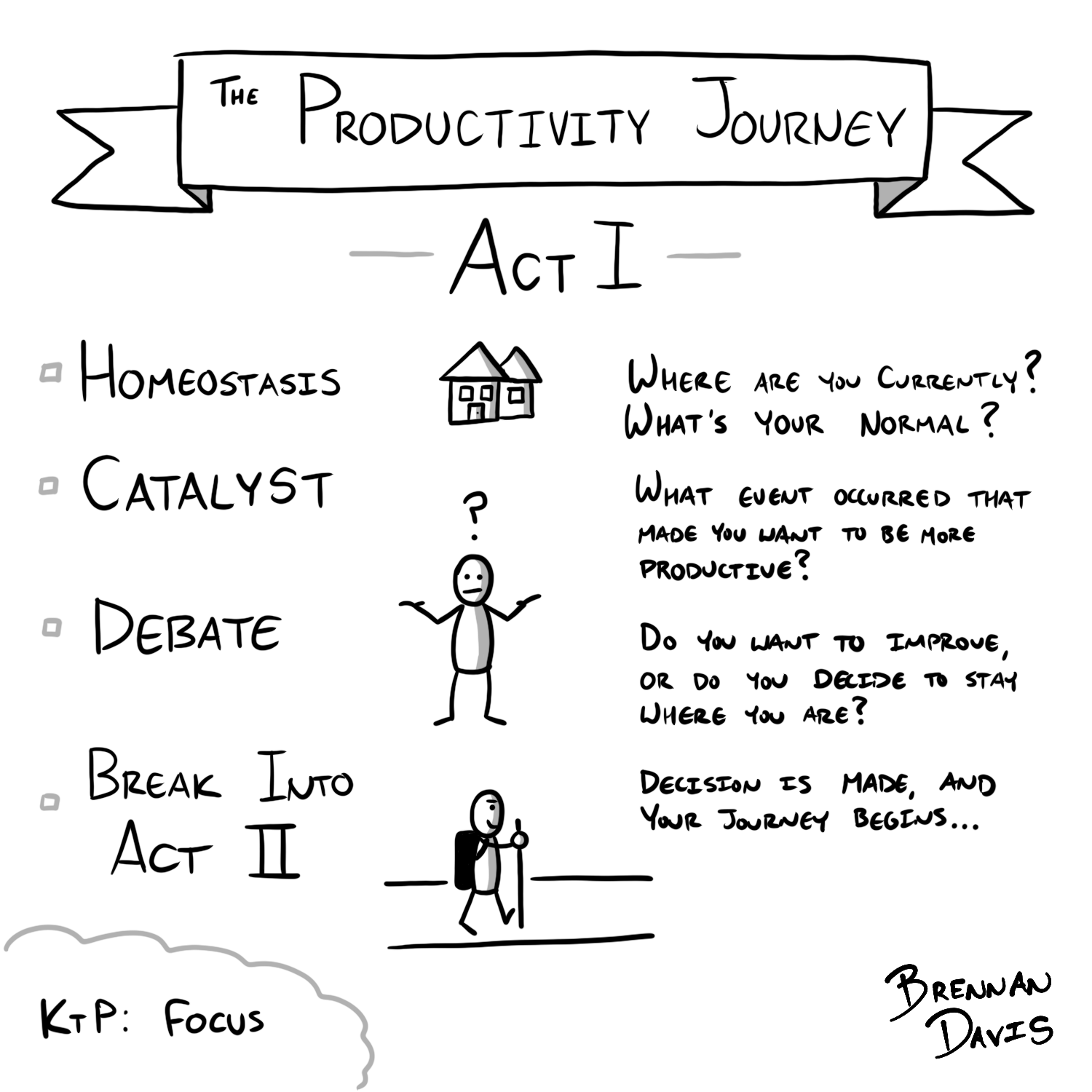 The guide is aimed at helping you to craft your own, perfectly tailored productivity system. I'm aiming to release it at the end of March / beginning of April 2023.
In the meantime, here are a few of my productivity basics articles for you to check out:
I should be back to a full newsletter article next week!
---
Experiments:
Things I'm working on to improve my productivity and personal knowledge management practices
I've been watching an old murder mystery series from the 70's called Columbo, where the titular character, Lieutenant Columbo, solves crimes by asking a lot of clever questions. While I'm not in the profession of solving crimes, I am interested in enhancing my ability to ask better questions. I've added a habit to my habit tracker of writing and/or asking at least one question per day. I plan to focus on what I'd like to learn from each question so I can better craft them to get the information I'm looking for.
---
What I'm Reading / Watching / Listening to:
Resources and ideas from others to explore
Article: How to Ask Useful Questions
Since I'm experimenting with asking better questions, the advice given in this article should prove useful. It talks about how to ask several different types of questions, which should give me some good ideas of what questions to ask in a variety of situations.
Article: A Writing GPS: The Step-by-Step Guide to Creating Your Next Piece of Content
I'm attempting to improve my writing skills so I can make this newsletter even better for you. This Writing GPS is a process found inside the article's author, Ann Handley's book Everybody Writes, which I just purchased last week. I've already started incorporating some of the steps she suggests into my own writing process. I'm doing it one step at a time so I can discover which steps work well for me.
---
Enjoyed this newsletter? Please forward to a friend, or send them this share friendly link:
https://creadevlabs.com/productivity-quick-start-guide-coming-soon
Was this newsletter forwarded to you? Get your own copy each week by subscribing here!