Summary of The Bullet Journal Method: Handwriting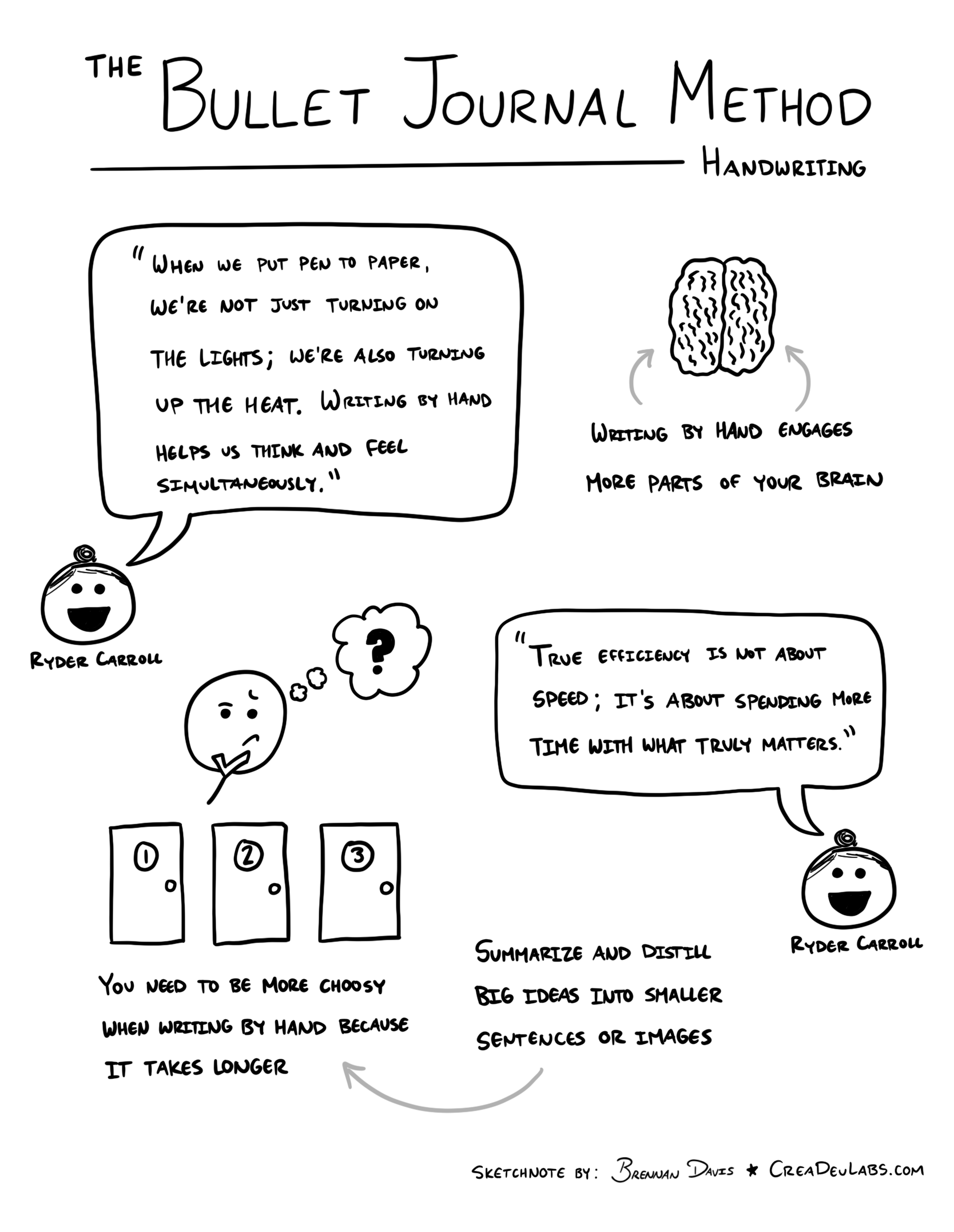 Transcript
"When we put pen to paper, we're not just turning on the lights; we're also turning up the heat. Writing by hand helps us think and feel simultaneously."
Writing by hand engages more parts of your brain
You need to be more choosy when writing by hand because it takes longer

Summarize and distill big ideas into smaller sentences or images

"True efficiency is not about speed; it's about spending more time with what truly matters."